Written by Holly (Teach Starter)
Take a look at the astounding results of our debut health and wellbeing survey!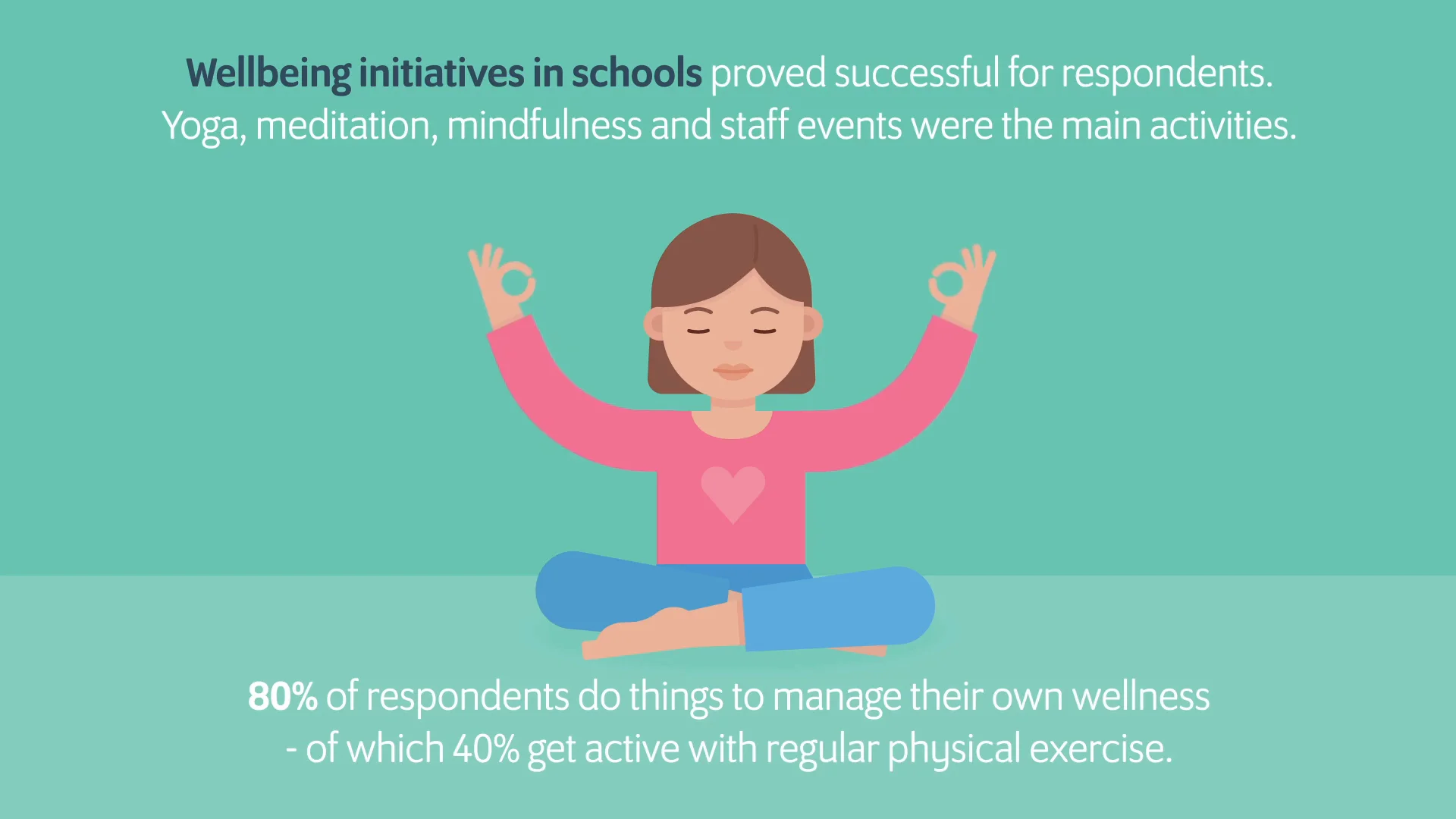 ---
The Results – Australian Teachers' Health and Wellbeing
An astounding 670 Australian teachers responded to our survey! We were so grateful that the Australian teaching community helped share our survey and encouraged others to take part. As a result, we have been able to gather a huge amount of helpful and critical information around the topic of teacher health and wellbeing. So, thank you to each and every one of you who helped us spread the word.
Overall, the respondents to the survey were typical of the populated areas. Almost half of the respondents had less than 5 years teaching experience. Respondents by year level were fairly even across the board.
---
Average Hours Worked by Teachers
A huge 76% of respondents said that they work an average of 40+ hours a week. What's more, 31% said they work greater than 50 hours in any given week.
So much for working 9-3 hey?
We found it interesting that 35% of survey respondents indicated that 'society's perception of teachers' was a major pain point for them.
There's no doubt that as teachers we receive the usual remarks about our 9-3 work hours and how lucky we are to have ALL of those school holidays. Well, the working hours statistic proves (not that we didn't already know it) how crucial these school holidays are for our teachers to recuperate and recharge?
You guys are a dedicated and inspirational bunch! You deserve the holiday breaks – enjoy!
We truly think you are incredible. Check out why in our blog – Teachers| 20 Reasons Why You Are Incredible.
---
How Are Australian Teachers Feeling?
Surprisingly, even though this survey was completed during a typically stressful time (Term 4, report card writing), 54% of respondents rated their wellbeing 6 or higher on a scale of 1-10.
As you can see, teachers are still maintaining a positive vibe and we hope this increases during the Christmas holidays.
It's true, it often feels like time speeds up over the holidays. However, with some planning, it's easy to make the most of your precious time off. For hints and tips, read this fantastic blog – Teacher's School Holiday To-Do List.
---
Key Factors Impacting Teachers' Wellbeing
We classified the responses into two groups. This enabled us to get a greater understanding of the key factors that led to a positive or not so positive year. The results showed that a school-led wellbeing initiative program had a large impact on the school year for both groups.
Overall, 33% of our satisfied respondents noted they had access to school-led wellbeing initiatives and felt supported in their role.
Teaching Highlights From 2019
YOU make a difference in the lives of the children in your class. Here are some more inspiring teaching highlights shared with us in the survey.
When we reflect on the positives of this survey, it's clear that the Australian teaching community stands together. We have an incredible ability to see the positive in every situation and that's what makes us teachers.